The Mom Prom Murder
Book One: The Berger & Fryze Mysteries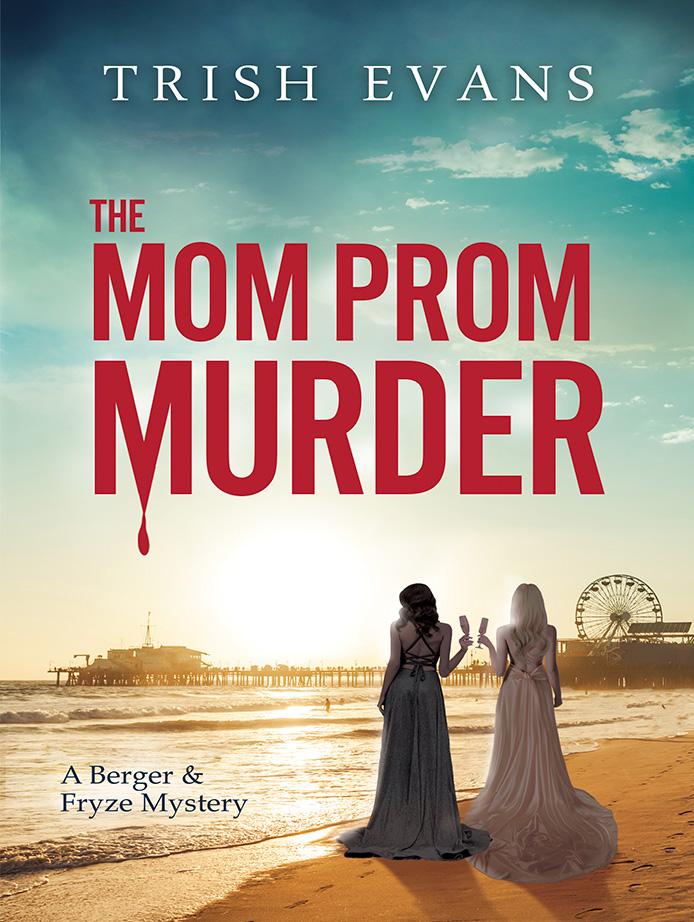 When controversial fundraiser Vickie Mack turns up dead the night of the Calivista Heights school auction, all the evidence points toward the auction's co-chairs, Rachel Berger and Emily Fryze. Quickly dubbed "The Mom Prom Murder" by the local paper, the bizarre circumstances surrounding the crime has captured the attention of everyone in this affluent Los Angeles suburb, with some citizens even calling it "justifiable homicide "
Brought in to investigate, veteran L.A. police detective Mick Selby and his handsome young partner, Detective Aaron Roma, are confounded every step of the way by a collection of peculiar, eccentric witnesses and disconnected fragments of evidence. A cozy mystery with a humorous twist… The Mom Prom Murder is the first of a series of Berger and Fryze Mysteries.
Christmas in Moonlight Falls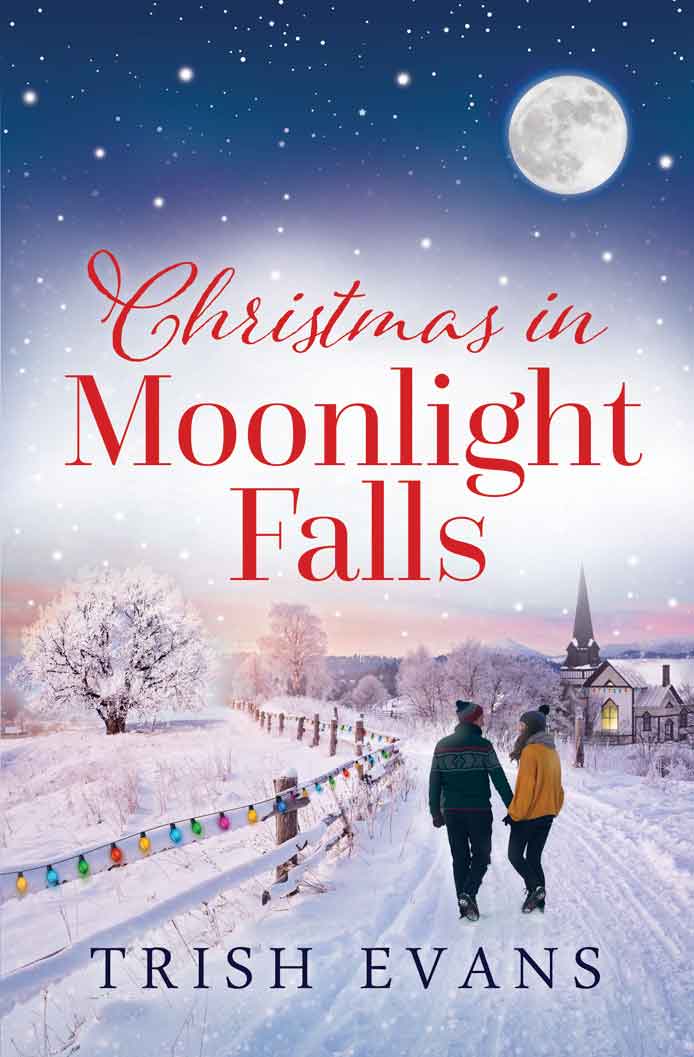 Sometimes secrets have unintended consequences.
If Christmas is a time of families coming together, why is this family falling apart?
Christmas wasn't supposed to be this way.  Not for Annie Moore.  Not after all that she's been through.  Still recovering from a tragic accident eleven months ago that claimed the life of her husband and left her young daughter paralyzed, Annie has been trying to re-assemble the broken pieces of her life.  Now, with Christmas fast approaching in the picturesque, snow-tinged village of Moonlight Falls, Annie wants nothing more than to get away from her shattered world.  A nerve-wracking undercurrent of family secrets has made things even worse – the unknown truth of her mother's health, the guarded marital issues plaguing her sister, and the perilous events in Afghanistan surrounding her brother, a U.S. Marine. The safe and secure world in which Annie Moore was raised – a world filled with love, hope and happiness – has been permanently eroded by unforeseen events.  Can it ever be re-built?  Then, just when all seems lost, a new, unanticipated relationship begins, one that not only gives Annie hope, but one that will change her life and the lives of those around her, in a profound way.  Ultimately, this is a story of loss and recovery, love and hope – as Christmas reunites a broken family in the charming village of Moonlight Falls.
NOW AVAILABLE WHEREVER BOOKS ARE SOLD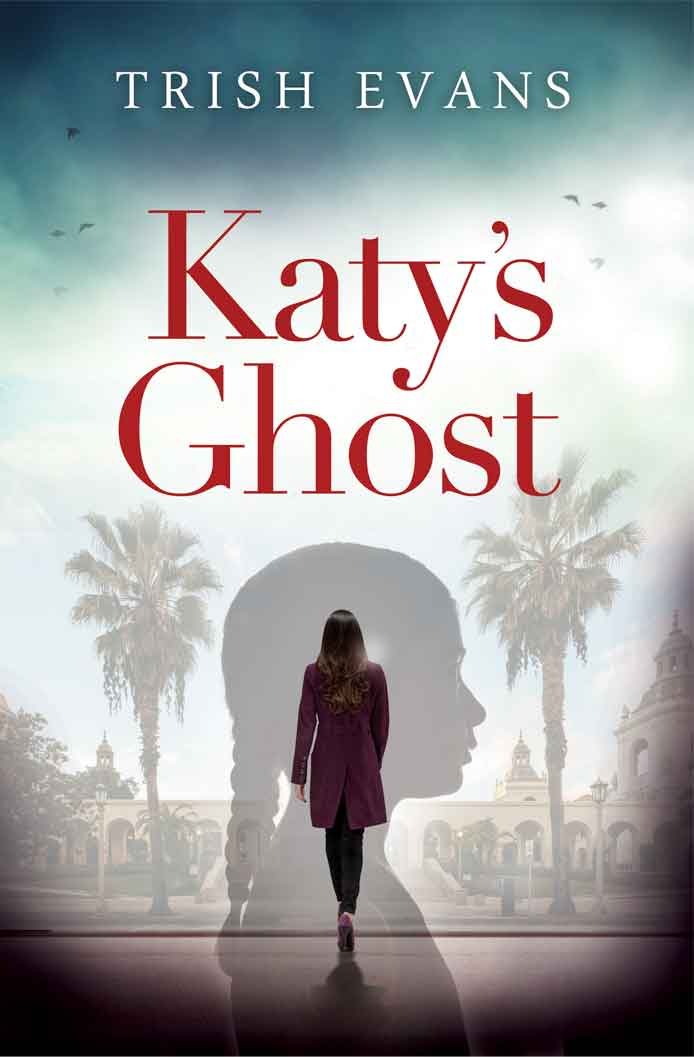 On a day no different than most summer days in Los Angeles, in a well-kept house on a shady suburban street, Cornelia C. Colburn pays a visit to her granddaughter, 38-year old Katy Welborn. Nothing unusual about that, except for the fact that Gram "Nellie" Colburn has been dead for eleven years. Almost to the day.
The arrival of Katy's "guardian angel" occurs three years after Katy was diagnosed with breast cancer and three days after her doctor warned Katy never to become pregnant. Katy believes her grandmother has come to tell her whether or not her cancer will return – to help her decide if she should risk becoming pregnant. Instead, Nellie leads Katy on a journey back through the tortured pages of her past, a journey laced with unexpected humor and unsuspecting insights, where Katy is forced to face a series of repressed traumas: a schizophrenic uncle, an emotionally unstable sister and a family torn apart by its own eccentricities.
The novel alternates between Katy's childhood where Katy has several encounters with Uncle Rollie, Nellie's schizophrenic son. Then, during her teenage years Katy watches with dread as her sister Wendy demonstrates early signs of mental instability while developing a strange, dark bond with Uncle Rollie. To Katy, the two have become soul mates of madness – an odd, anomalous relationship that comes to haunt Katy.
As she re-lives traumatizing moments from her past, Katy's one true fear surfaces – the fear that she, like her own parents and grandmother, will procreate children with mental illnesses similar to her uncle's and sister's. This is the fear she must conquer, not her fear of a recurring cancer.
Readers of Katy's Ghost will be moved, inspired and challenged by Trish Evans' first novel, a strong story written with a soft edge, deeply rooted in women's issues and contemporary American family life.