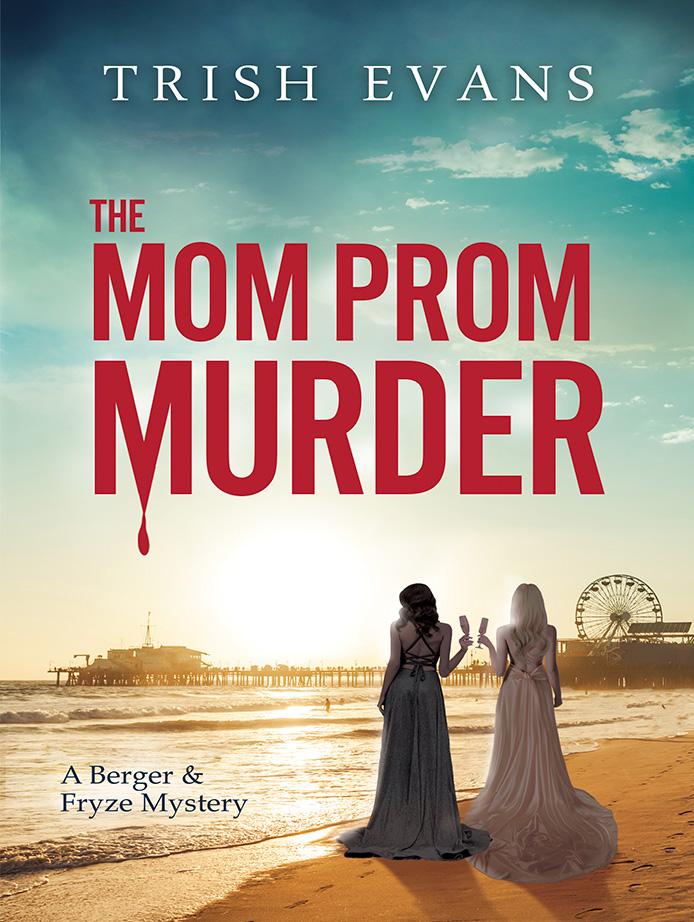 "The Mom Prom Murder is easily one of the most enjoyable mysteries I've encountered in some time.
Most highly recommended."
— Readers' Favorite
Reviewed By Jack Magnus for Readers' Favorite
The Mom Prom Murder: A Berger & Fryze Mystery is a murder mystery novel written by Trish Evans. Someone killed Vickie Mack, and her belated appearance at the Calivista Heights Elementary School Auction was bizarre and terrifying. The steamer trunk, which was brought out for display, was a mostly to get bidders excited about the final auction item — a cruise for six. When the trunk was finally opened, instead of a tiara and an envelope containing tickets, the auction attendees were stunned to see Vickie Mack's lifeless body. Mack was a viperous, bitter woman who took delight in stirring up unhappiness and strife. There were, however, two main suspects that Calivistans all singled out: they were the co-chairwomen of the auction, Rachel Berger and Emily Fryze. Mack bitterly resented their having gotten that role, one which she felt should have been hers, and she did everything in her power to make their lives even more miserable than she had already done. But did they really do it?  
Trish Evans'The Mom Prom Murder: A Berger & Fryze Mystery will delight any mystery fan who enjoys sparkling dialogue, genuine characters, and a plot which bristles with red herrings galore. Who did kill Vickie Mack, and why aren't they simply commending the killer for having done the world a service? I had a grand time reading this well-written and thought-provoking mystery novel. I loved the police procedural aspects of it and relished the wry humor that graces every page. And, yes, I'm definitely looking forward to reading more mysteries penned by this author. Her writing is a joy to read, and The Mom Prom Murder is easily one of the most enjoyable mysteries I've encountered in some time. Most highly recommended.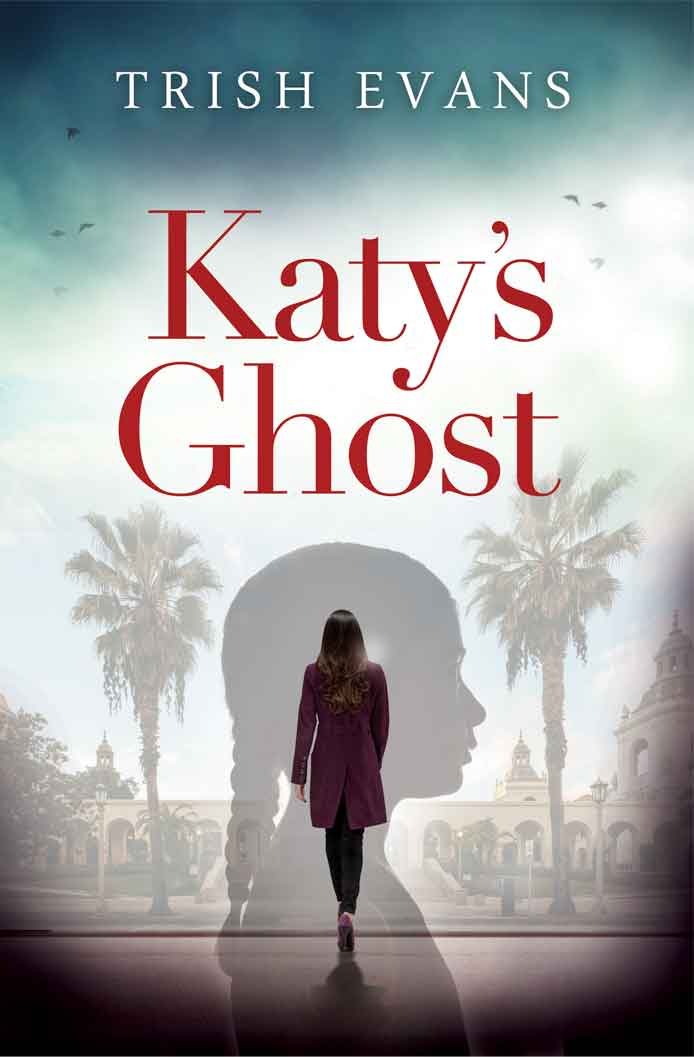 "In Evans' debut novel, a former teacher, haunted by a phantom, learns to move beyond fear and toward acceptance."
— KIRKUS REVIEWS
READ FULL REVIEW

Check out this great review from "Books I think You Should Read"
"The cover of this book left me not really knowing what to expect.
I was pleasantly surprised with a conversational writing style, like I was just visiting with a friend the whole time I read."
— Becky Bayley, Books I Think You Should Read
READ FULL REVIEW

Recent 5-Star Reviews of Katy's Ghost on Amazon.
An insightful plunge into an interior journey.
This book reveals a much deeper view and insight into what is going on in life. Everyone meets the types of challenges portrayed here. And the reader gains tools as to how to make peace with ourselves. Through this story, we get to examine our own family issues and challenges in new, unique and insightful ways. The book ends with no good guys or bad guys–just a deeper understanding of the human condition.
— N.T.
Helpful.
I loved how "Gram's" character as a guiding and supporting spirit is developed. With each encounter Katy learns more about confronting her complicated past. Evans writes descriptions of locations and relationships that are so believable! There is gentle humor throughout this book. I highly recommend Evan's first novel!  
— Bonnie N.
Highly recommended.
Wow! I laughed, I cried, and I could not put this book down! Katy's Ghost surprised me, not only by the freshness and sensitivity of the story, but by the insight it gave me into the causes of fear, and how one woman overcame them!  I loved every page. 
— Meg W.
Wow!
I expected to read a "paranormal" story but most definitely did not. This is a love story – full of pain, confusion, disillusionment, and even peace. I was in tears at many points throughout the book, feeling alarm and fear, sorrow and joy.
I genuinely appreciate the opportunity to read this book, and I highly recommend it to anyone with a family. 
— Susan M.
An engrossing novel.
I was swept into this novel from the beginning to the end. Trish Evans, with poignant humor and depth, captures the essence of her characters and easily draws the reader into their struggles. Katy, the ghost of her grandmother, and Uncle Rollie were all very relatable characters. For me, the ghost of Gram is a metaphor for the ghosts of our past and how they continue to influence our present. I highly recommend this book. 
— Amazon Customer